Merch Informer Design Feature: Vexels Graphic Stock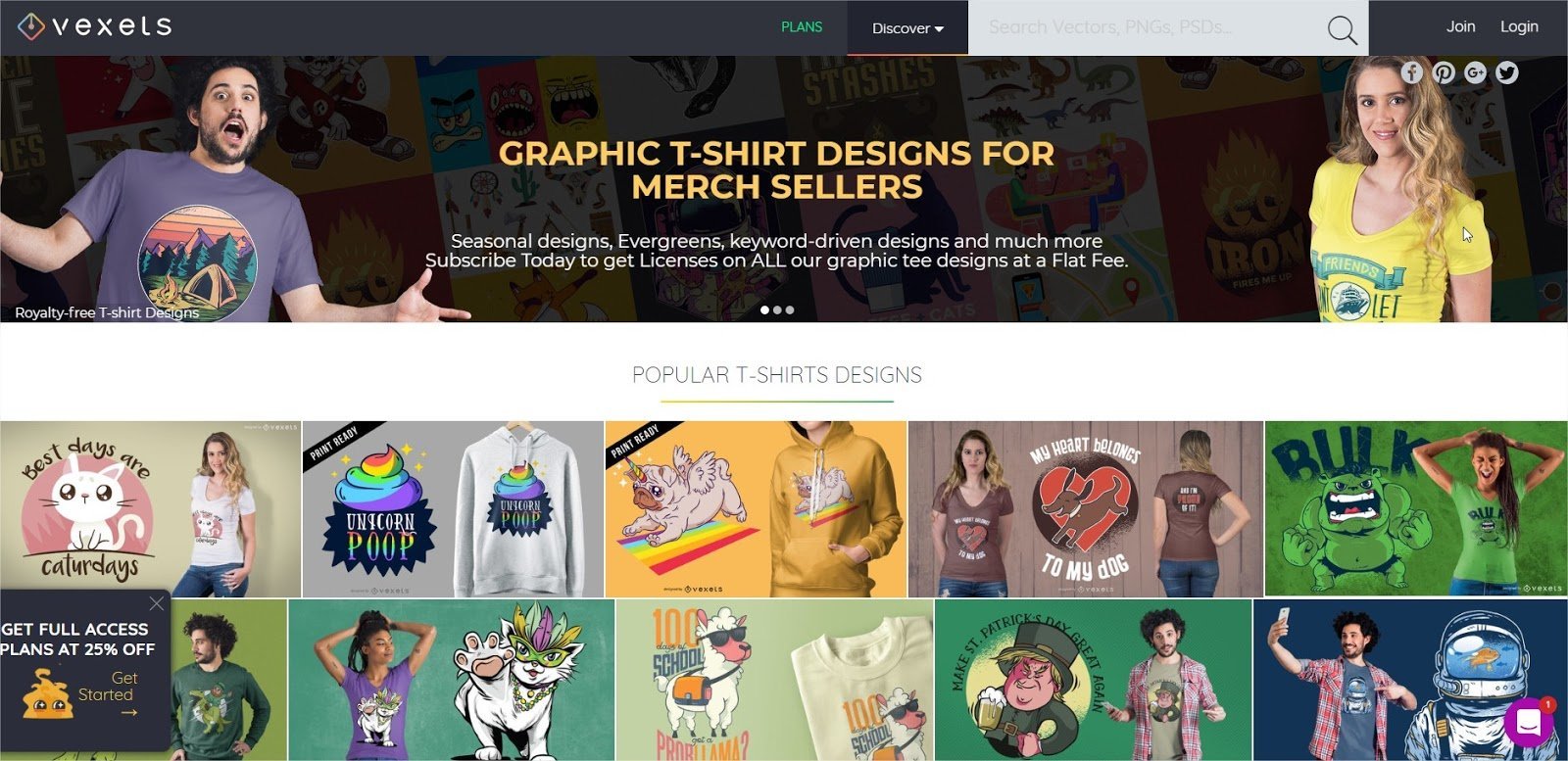 This post is also available in:
German
This is a guest post by Gero Silva Pereira from Vexels.com
I was always fascinated by graphic tees. You see, I'm a product of the latter half of the 80s, so my 90s' youth was booming with bright colors, popular brands and the dawn of Internet and home gaming.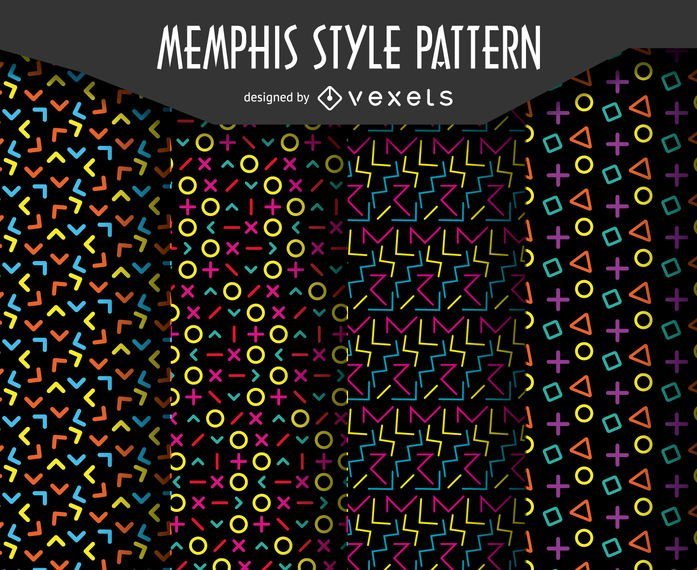 It was all about these patterns and colors back in the day…
At some point in my late teens, some form of raw adulthood kicked-in, and with it, the need to earn money.
Yes, of course I thought about selling t-shirts, but at the time I had to either order shirts upfront to then print them, or print them one by one, all of which demanded a way higher cost of Time and Money.
Figuring It Out
Truth be told, I was never a true graphic designer—I'm a copywriter at heart—and neither was I aware of the existence of Redbubble and Threadless until early 2010s.
Even when I eventually found out about these companies, I always stayed on the 'Customer Shore' buying their products instead of realizing I could take over the 'Seller Sea' (hope this analogy makes sense somehow…) and bring my ideas to life.
The moment of breakthrough came in 2017 when I found out about Merch by Amazon, even though it launched back in 2015.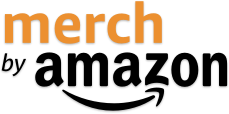 I could finally create my t-shirts without all the hassle it involves!
But how wrong was I.
Realizing I'm Not a Designer
It was a thick sip to take, but quickly enough I realized I had none of the design skills or inspiration I actually needed to get my own ideas into products, which led me to resort to plain text shirts.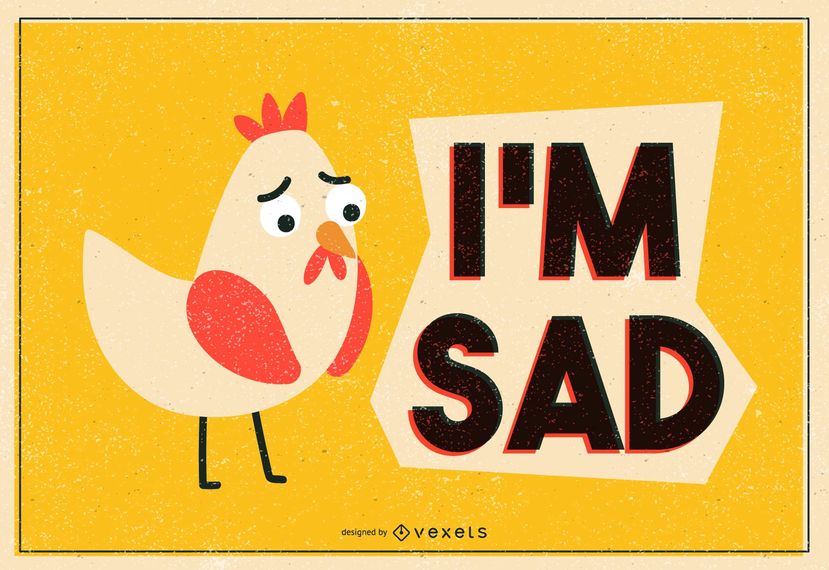 I'm good with words, not with colors and shapes, and that hit me like a brick. I had so many great ideas (teacher unicorn riding on a santa dinosaur anyone?) but I was unable to make them come to life.
First idea that crossed my mind was hiring a designer, but how long could I sustain this exercise with no true way of securing my success? How could I know if this design will boom or bomb without losing much money?
I was thwarted once again, but deep down I knew there must be a segway to it.
Enter Vexels.com – Vector Graphic Stock

Vexels.com is a Vector Graphic Stock that's been around since 2016.
Much like other platforms, with Vexels you can subscribe to download images, designs, illustrations and other graphic resources in Vector, PNG, SVG and other formats to use Commercially.
What's different about Vexels though is that they also provide Merch Licenses on any of their graphics*, including both their Merch-ready T-shirt Designs as well as their other designs and vectors. To me this was a game changer.
*except those graphics which are clearly stated as Editorial Use Only, which cannot be used in any Commercial way
Full disclosure: I work at Vexels, and when I started working here I was surprised of how many people were asking if they could use the graphics for t-shirts and merchandise like blankets, pillows, phone cases and more.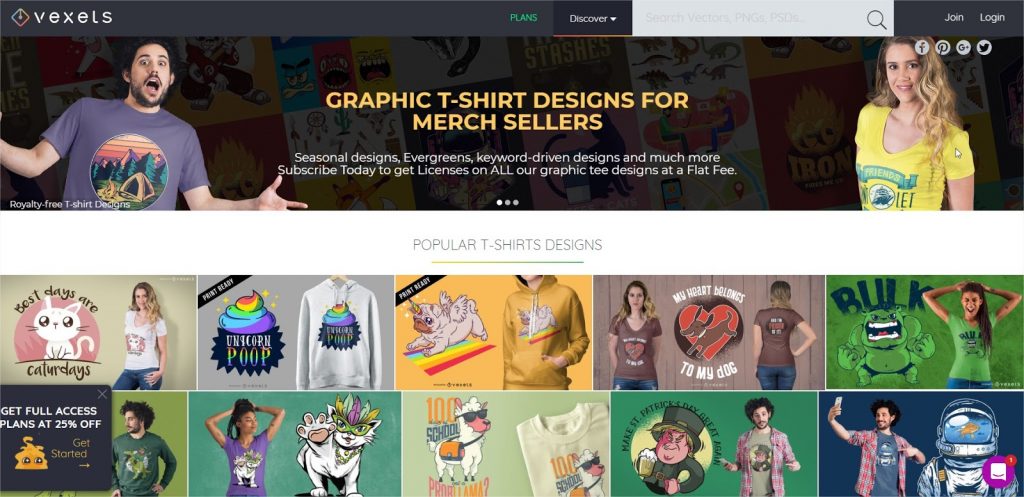 Within weeks of this realization, the Merch Plan was put together and soon enough clients were choosing the Merch plan over the others.
It's an excellent Design Tool for any Mercher who's struggling with tiering up and for those looking to scale some designs. It's also a quick way to get custom designs made by talented professional designers and illustrators with experience in Apparel design.
It's worth noting that it is a Graphic Stock, which means that all the designs created will at some point end up in the Vexels Library. While at first this may deter some merchers due to not having "exclusive" designs for themselves, there are a few reasons why Vexels is still a fantastic service that saves Time and Money at a low fee.
You Get Merch Licenses on the Entire Library
First off, it's the only Graphic Stock that grants Merch licenses on every graphic they have in their Library, not only on T-shirt Designs. In layman terms: you can use any of their graphics on your t-shirts and merchandise. The key nugget here is that you can combine their graphics into a unique creation of your own.
Original T-shirt Designs, ready for Merch
Vexels is also the only design service that creates original t-shirt designs to be used on Merch and any other platform of your choosing, including your own online store. Files include the fully editable vector files, along with a PNG file ready for Merch, both for T-shirts (4500x5400px) as well as for Hoodies (4500x4050px). The designs are based on customer feedback, research from Social Media, rising trends and top-of-the-line research software and tools like Merch Informer.
The Original Vector Files
All of Vexels graphics include a vector file in .AI format fully editable, meaning that you have design power over the designs you download. You or your fellow designer can edit them on vector editing software like Adobe Illustrator (paid) and Inkscape (open source).
Free Design Requests
Yes, you're reading it right. Merch (and Business) subscriptions get you 3 (and 5) free design requests per month, meaning you can ask Vexels to make a design according to your specifications and you'll get it within a few days. I'll say it again: they're free. No extra fees, no "paying per design" kinda thing.
Online T-shirt Maker
Not cool with all of the designs available to the public? Say no more: go ahead and create your own original artwork yourself with the Merch Informer Designer (available to all MI subscribers). The Merch Informer Designer is a powerful creative tool that allows subscribers to create their own original t-shirt designs using any of the Vexels library's graphic assets and download them ready-for-print, creating a Merch license on-the-fly. This is one of Vexels' biggest and most important products, one that fixes the "non-exclusivity" characteristic of this graphic platform.
They Actually Hear You Out
Vexels is gifted with a superb support team that not only answers questions but oftentimes goes that extra mile with the purpose of providing clients with a good product in the first place. Customers are encouraged to speak their minds, make suggestions about what kind of designs or trends they'd like to see more of, and any other input aimed to improve the Service's quality.

Using Vexels in combination with a powerful Market Research tool like Merch Informer is a recipe for sales. Get creative and smart in your research and you'll be a Pro in requesting selling designs and creating your own artwork with the t-shirt maker in no time.
Vexels may not be for everyone, but it's definitely useful for a lot of merchers who have found success using the platform, according to their needs.
Visit Vexels.com, check out their plans and let us know how did you do!