Merch by Amazon German and English Marketplace Data Added – See The Best Sellers For Each Market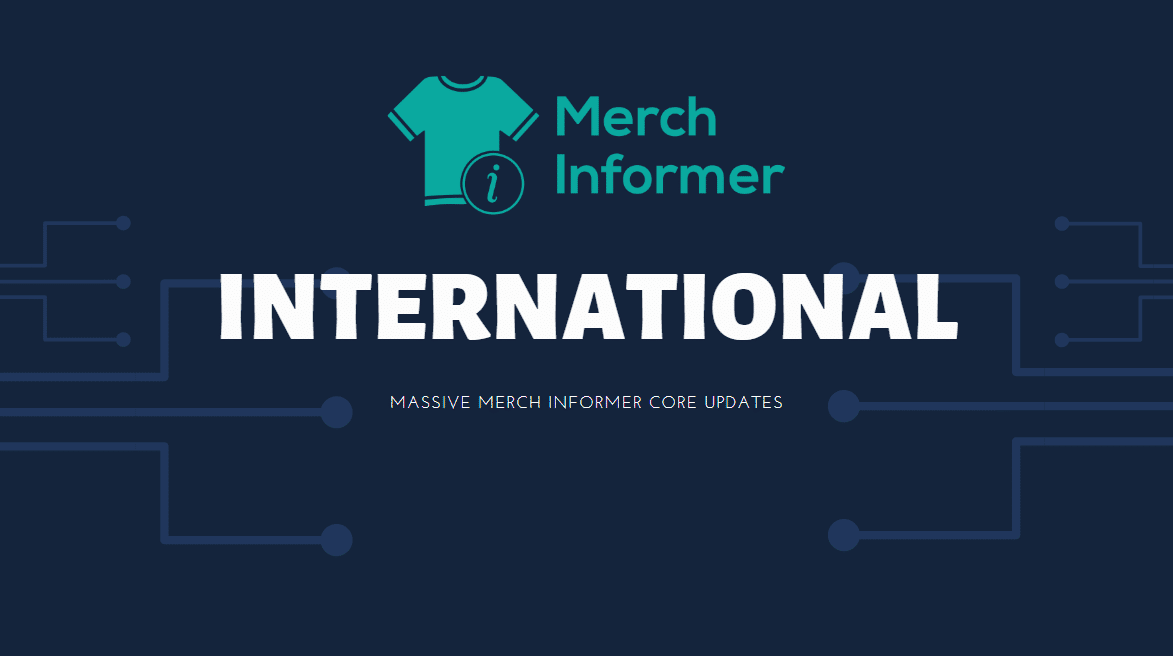 We have been working hard behind the scenes to make some pretty big upgrades to Merch Informer!
Many of these things are specifically what the community has asked for, and in our attempt to make sure that every Mercher has the best possible tools at their disposal, we have added them all to the Merch Informer modules.
So without further ado, lets go over what has changed!
Revamped International Database
Since Merch Informer has launched we have followed closely with the updates that Merch by Amazon has made to their platform. We quickly adopted search when the UK and DE markets were launched to aid sellers in these new market places.
However, since half our team is from the USA and the other half is from a country that does not have a merch marketplace (yet), the focus still remained on the US market. The US market is where the majority of the sales occur, where most of the buyers are, and where most of the sellers are!
Since Amazon updated their create tool to automatically push products to both the new marketplaces, we decided we needed to revamp our international database.
There are now 2,000,000+ new results for the UK and DE database alone and growing everyday.
This means that you as a seller now have access to more details than ever before!
Merch Hunter Update
The Merch Hunter (if you are not aware), is a recreation of Merch by Amazon to display the BEST selling designs at any given point. This is often used to figure out what trends are hot right now, what customers are spending their money on, and basically just have a pulse on the Merch by Amazon heart beat.
Today, we have updated the Merch Hunter to not only include t-shirts, but the other products that are available in those locales.
To see how this works, simply log in to your account (or grab a 3 day free trial) and head to the Merch Hunter.
Use the drop down menu to select a marketplace.

Then select your other parameters such as how many best sellers you want to look at, what sales rank range, what price range, and then finally, what category.
As you can see, I have selected the DE market (Germany), and the products offered there are now shown:
Click on search, and just like that, you have a list of where German customers are ACTUALLY spending their money so that YOU can come up with unique designs and phrases that they want to purchase.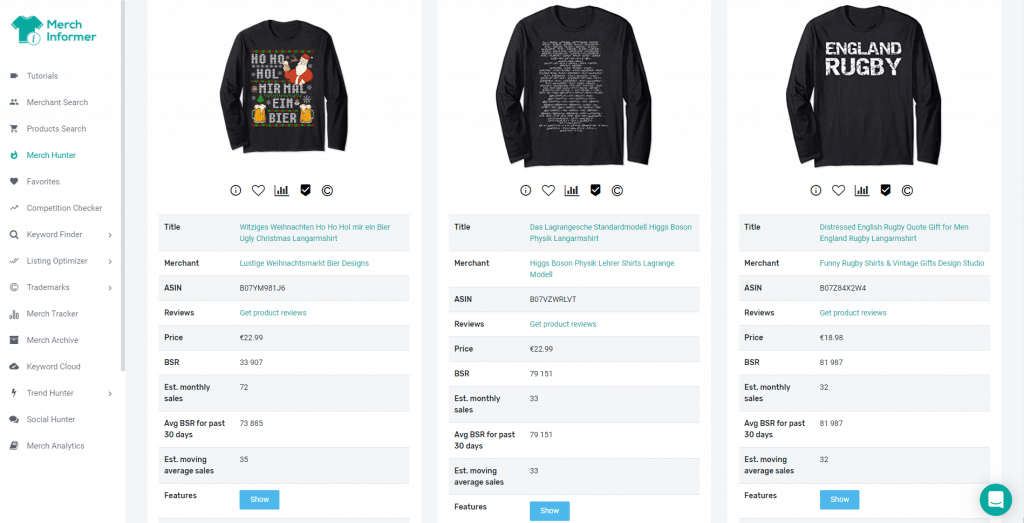 This will work for both the UK and DE with lots of information on each shirt as well as the estimated moving average sales. This is a great metric to take a look at to see how customers are behaving over time!
Movers and Shakers / Trend Tracker Modules Now Include The International Marketplaces
Do you want to find trends right as they are hitting or slightly before an event skyrockets?
This is what the movers and shakers module is for!
Recently, it was just for the US Markets to check daily, weekly, and monthly sales charts to see which had the biggest drop (meaning a shirt has began to sell).
No longer!
The movers and shakers now includes the UK and DE marketplaces for t-shirts!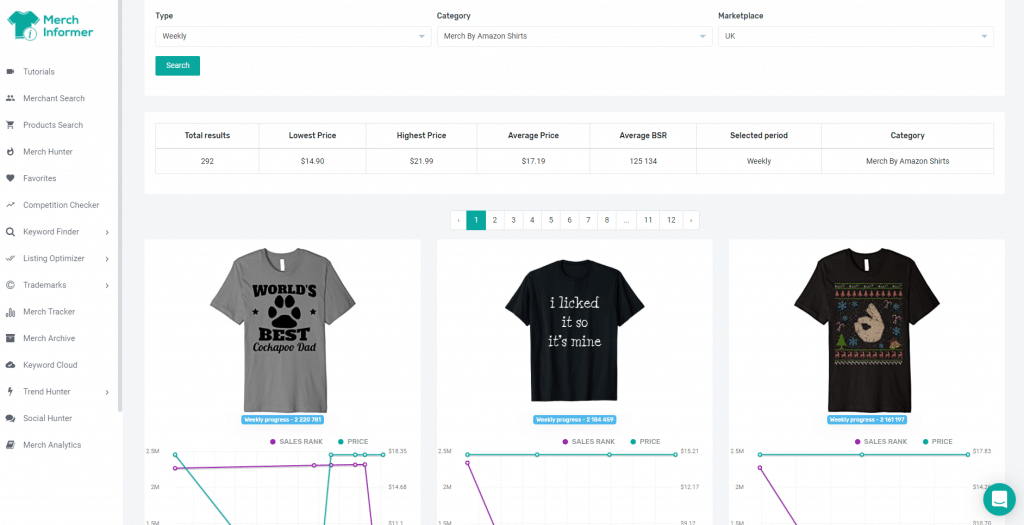 On the flip side, if you are more interested in what is CONSISTENTLY selling, pulling in money every day, and what customers are buying day in and day out, then you have to check out the trend tracker.
What this module will do is look at a time period, and a sales rank range, and show you designs that have consistently remained in that sales range over that period of time.
We have also updated this to now include both the UK and DE locales!
As you can see, I selected a period of 2 months with an average sales rank up to 100k in the DE marketplace.

Hit search and you can see what shirts have been selling consistently in this range for the last 2 months (what I selected in the parameters).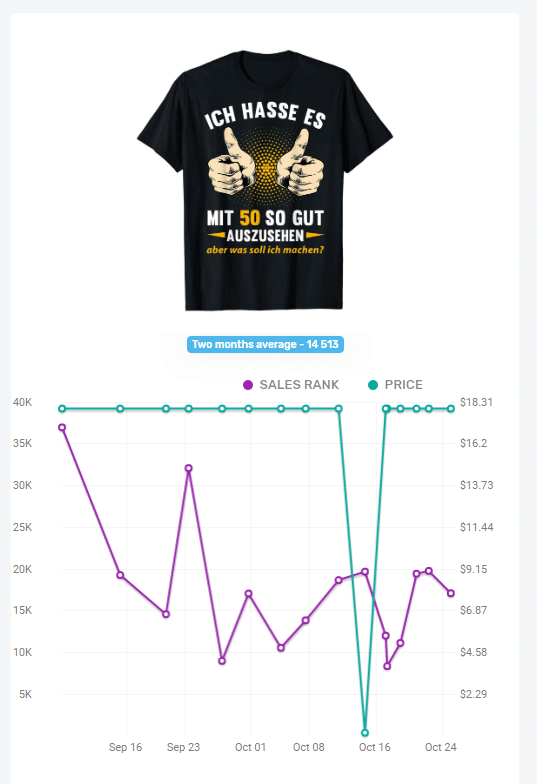 Merch Archive Turned On Internationally!
One of my most used features inside of Merch Informer personally has been the Merch Archive which is invaluable for finding out what customers were spending a year ago during a holiday or an event. This is also a great way to check seasonality of different niches.
It is basically a calendar to show you the top 500 results that were selling on Merch by Amazon on a given date. This allows you to look back in time!
We have now just enabled access to both the UK and DE marketplaces moving forward. So that means starting today and going forward, this information will be available. The longer this is available, the more useful it will get!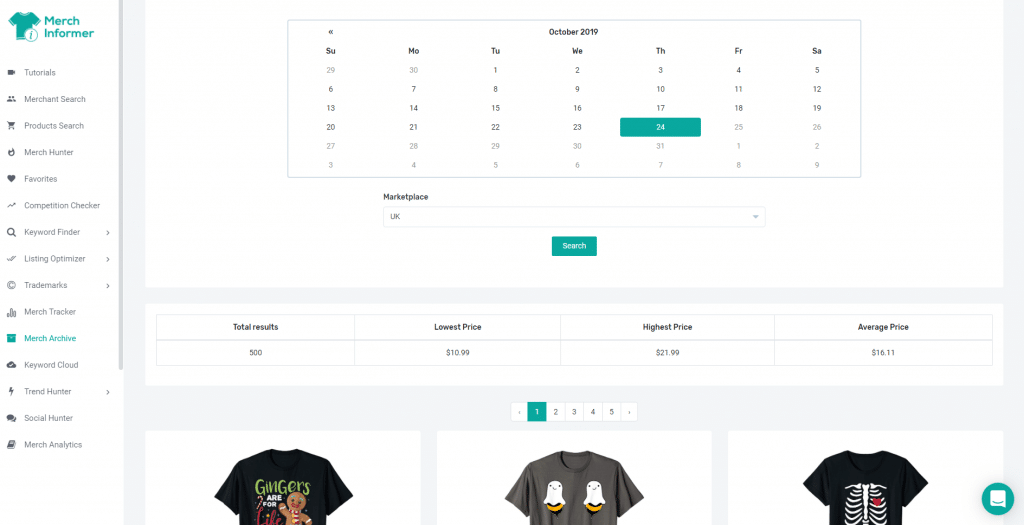 Next Halloween season, you can look back at this feature and know exactly what people were buying!
This makes seasonal and holiday research simple as pie so you can come up with your own unique designs and phrases in the niches that ACTUALLY make money!
Advanced Competition Checker Now International
When it comes to checking competition, the advanced competition checker is a great place to start.
This module will tell you (based on a keyword or phrase) the:
estimated product count with phrase in title
Estimated product count with phrase in features
Estimated product count with phrase in description
Estimated merch count with phrase in their brand name
Score from A-E (E being harder to rank for than F)
Then below this information it will show you some of the best sellers for that keyword in the market so you can see again, what customers are spending their money on!
Previously this was just for the US market, but it is now available for both the UK and DE marketplace!

Favorites Module Update
When it comes down to doing research, we often find ourselves revisiting old designs, digging up products in different ways, and need a quick way to reference these in the future.
This is the basis of the favorites module. You create a category tree for your research, and stuff designs in it!
Previously, you could only add favorites from either the product search or the merch hunter.
We have heard you, and today we updated this feature!
You can now add favorites from the Merch Archive, Movers and Shakers, and the Trend Tracker.
To do this, first head to your favorites and create a new category (make sure to hit save).
Then, when you are doing your research in say… the Merch Archive, all you need to do is click on the heart button under neither the design: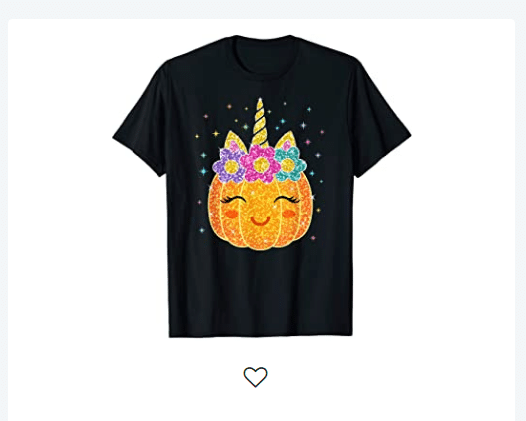 After that, it will pop up a screen to allow you to save it in one of the categories that you have created in the favorites module: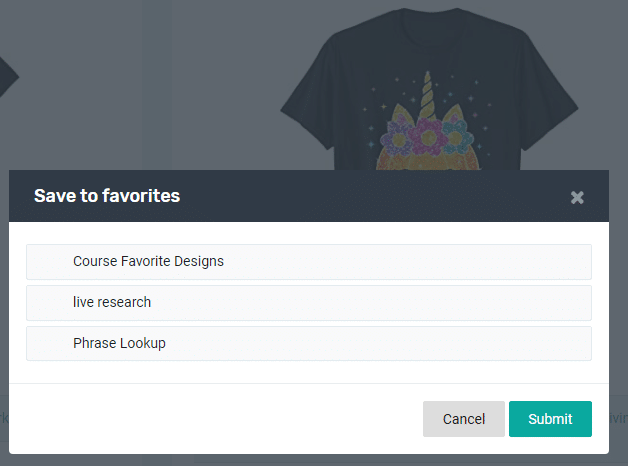 Once you select the category to save it to, it will be in your favorites and will be marked by a red heart: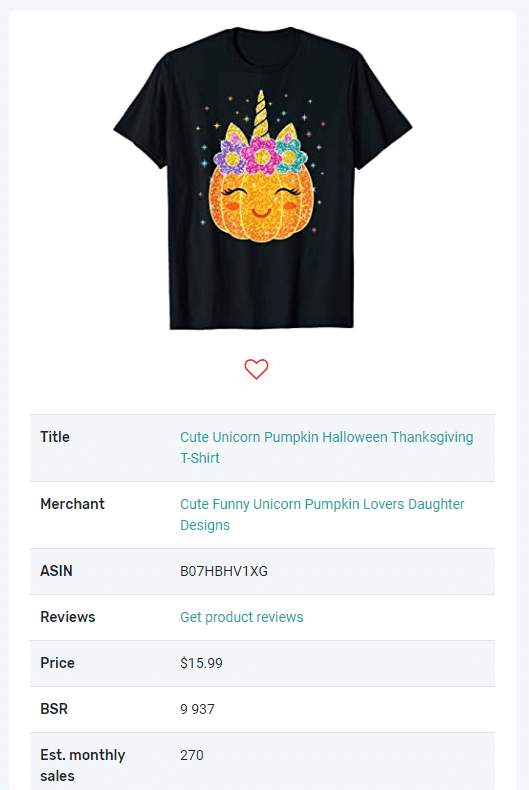 The same thing works for the Trend Tracker: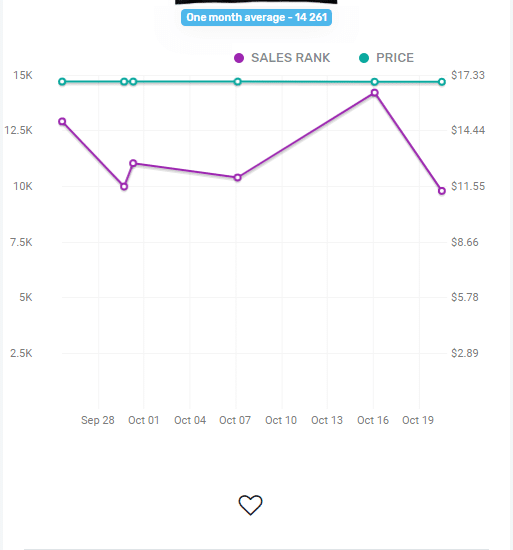 And the Movers and Shakers module of course!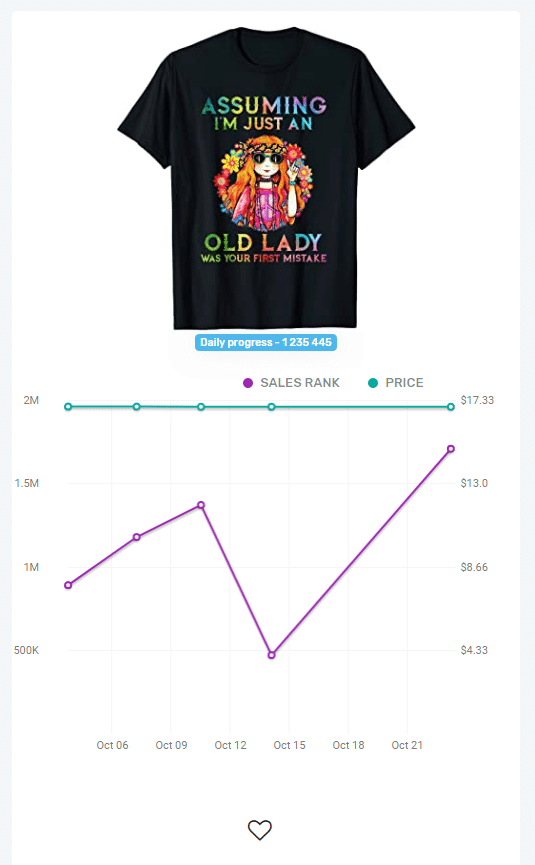 Wrapping It Up
This basically wraps up this massive update that we have been working on behind the scenes.
This should open up a LOT more opportunities in these international markets as well as make your research just a little bit easier with the additional update we pushed to the favorites module.
Until next time, keep uploading great unique designs in niches that SELL!